Ras Al Khaimah Villas With Private Pools
Suites & Rooms


Luxury in the UAE knows no bounds, and the villa suites at this Ras Al Khaimah resort are no exception. Inspired by traditional Bedouin tents, each villa offers its own pool, deck overlooking the desert, a spacious lounge area and a bathroom with floor-to-ceiling windows.
Begin Planning Your Stay in One of Our Luxurious Accommodations
Al Sahari Tented Pool Villa
The Al Sahari Tented Pool Villa features a private outdoor space with a private swimming pool and lounge chairs to enjoy some relaxation and a view of the desert. Throughout the villa, guests will have modern touches with a TV and complimentary Wi-Fi. The tented villa brings all the traditional and authentic charm that guests can experience firsthand.
Al Rimal Enclosed Pool Villa
The Al Rimal Enclosed Pool Villa is an enclosed villa giving guests maximum privacy while still experiencing the culture and authentic touches in this living space. It includes a private covered pool and plenty of living area.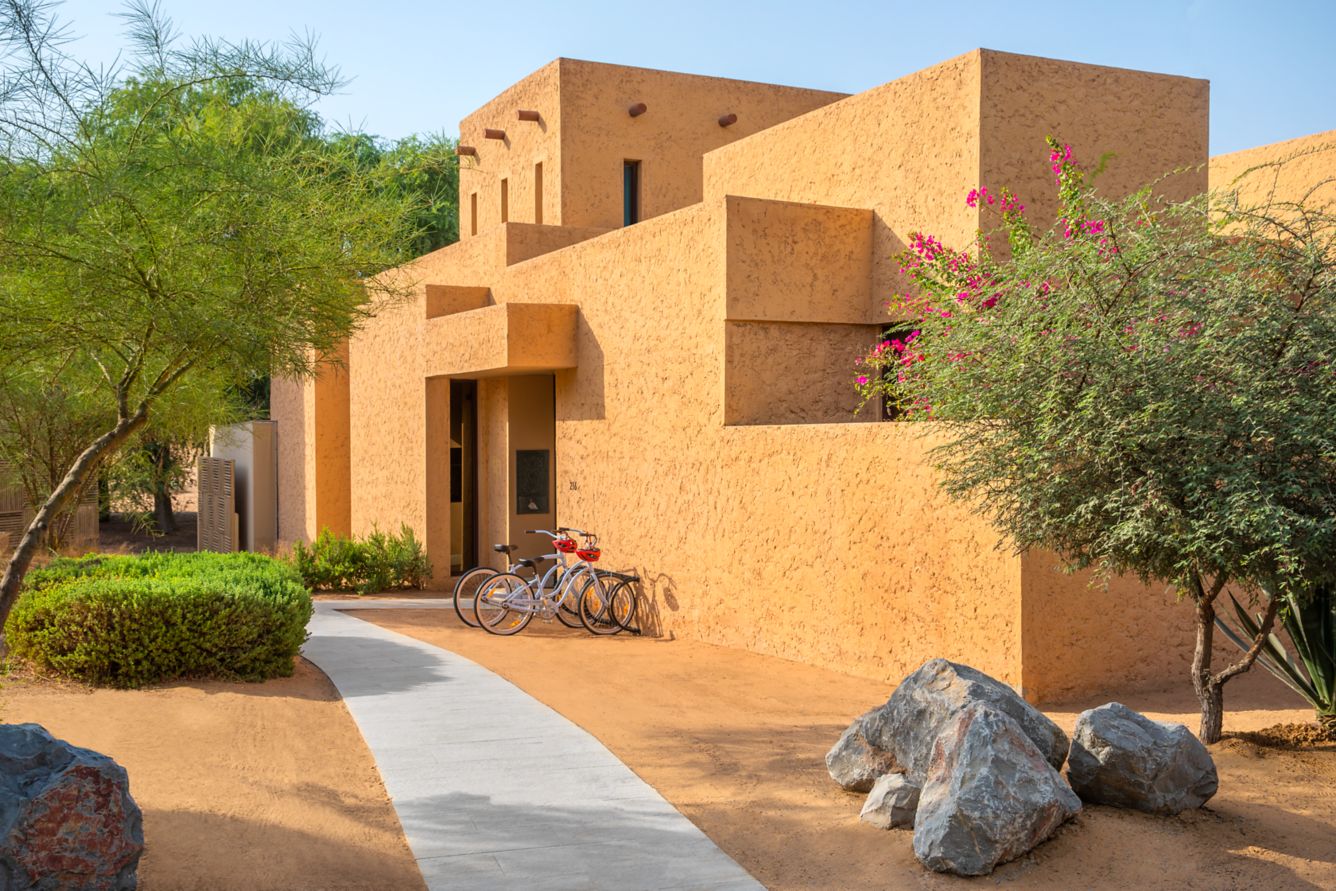 Al Sarab Tented Villa
The Al Sarab Tented Villa has indoor and outdoor spaces to enjoy the stunning views of the desert and relax in the private pool. This villa includes luxurious amenities, such as complimentary sunset cocktails and an honor bar. Upon arrival, guests will receive a welcome bottle of champagne. The amenities and experiences don't stop there guests can take in desert views and plenty of activities.
Opulent bathroom with soaking tub
Elegant Arabic-inspired décor