Welcome to The Ritz-Carlton, Laguna Niguel


Perched atop a seaside bluff, surrounded by panoramic views of the Pacific and the sandy shores of Salt Creek Beach below, The Ritz-Carlton, Laguna Niguel is a coastal haven of new experiences. Located halfway between LA and San Diego, along the coast of Dana Point, the resort awakens the senses with its vibrant beachfront locale and celebrated Five Diamond service. Sprawling shoreline vistas create awe-inspiring memories from the moment of arrival. Dine on Southern California coastal cuisine, explore your surfside surroundings on an eco-adventure, or soothe with a spa escape. The California coast is calling.
Laguna Niguel
Rooms and Suites
Fusing modern luxury with playful creativity, our ocean-view resort embodies California style with select rooms at the resort offering stunning panoramas of Dana Point and the Pacific Ocean.
Learn More
RAYA

RAYA showcases Pan-Latin Coastal Cuisine by celebrated Chef Richard Sandoval, featuring sustainable seafood, local produce, natural and organic meat and Chef Richard Sandoval's signature Latin flavors.

180blu

180blũ is an oceanfront dining lounge offers refreshing hand-crafted beverages, small plates from Raya and features panoramic views of the Pacific Ocean and the blue skies across the horizon.

Bar RAYA

Gather in the casual confines of this Dana Point bar's sophisticated yet friendly atmosphere. Fine cocktails, appetizers and company are even finer alongside the breathtaking coastline views.

enoSTEAK

enoSTEAK is an intimate steakhouse featuring only the highest quality ingredients. All the steaks are from prime and grass-fed, pasture-raised beef. The organic produce is grown locally and harvested at the peak of the season.

The Market Place

This fast-casual cafe offers guests a tempting menu of coffee, espresso, smoothies, homemade pastries, salads, sandwiches, and to-go items.
Locally Sourced Cuisine
Come celebrate local holidays such as Diwali and Dia de los Muertos with the resort's talented culinary team. Two restaurants, outdoor oceanfront lounge, bar and marketplace. Stop by and savor delicious dining at Raya and our resort's outdoor lounge, 180blũ for stunning views.
The Ritz-Carlton Spa and Fitness Center
Rejuvenate at the Spa
Restore and nurture the body, soul and mind at The Spa with therapeutic massages, facials, and body treatments. Discover our curated spa treatments featuring sea salt, algae and other luxury ocean-inspired elements at The Ritz-Carlton Spa offering 12 luxurious treatment rooms, salon, and spa boutique. Or, work out in our breathtaking oceanfront fitness center, complete with a full array of fitness machines and equipment and daily wellness classes including Yoga and Pilates, tennis courts, outdoor swimming pools, and two outdoor whirlpools.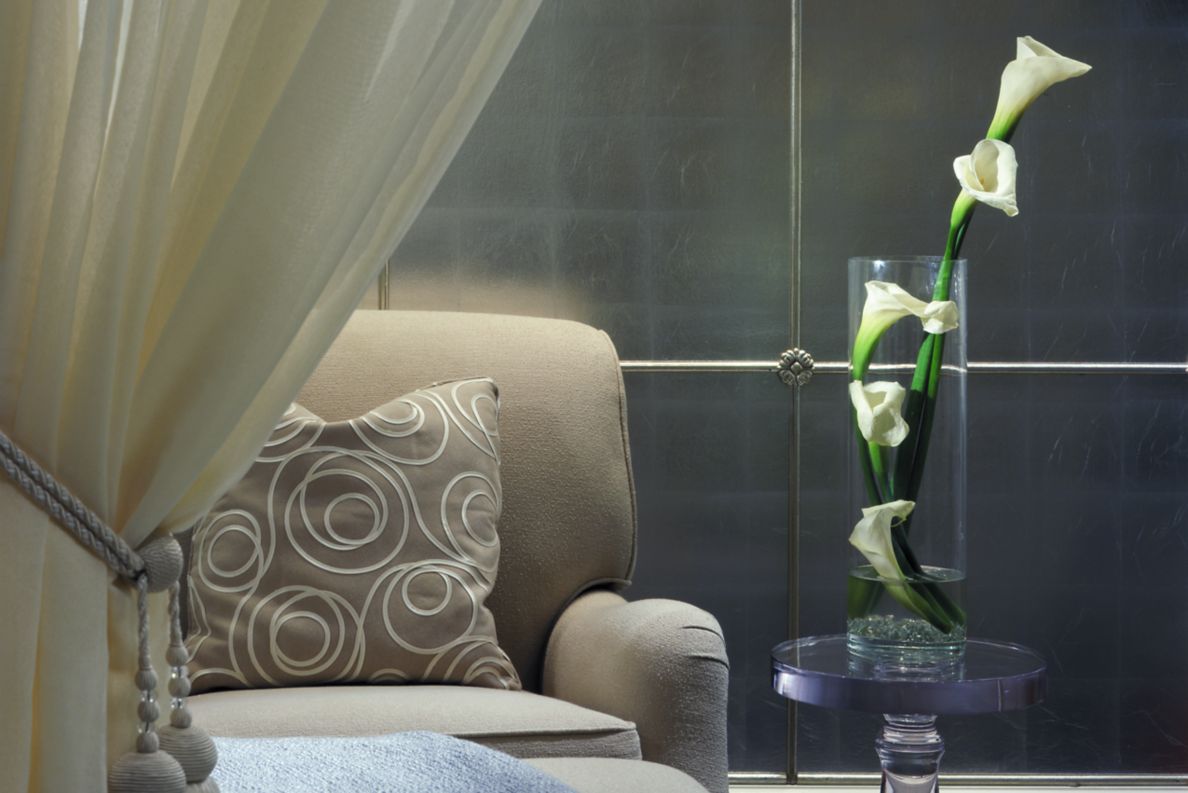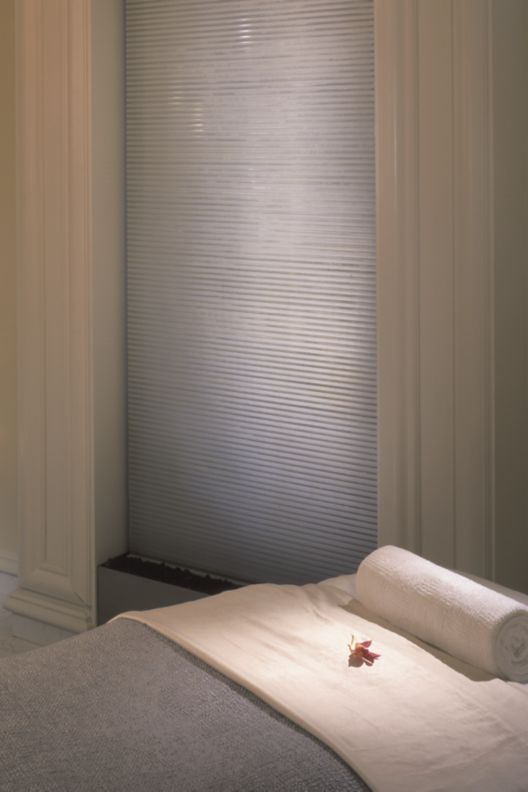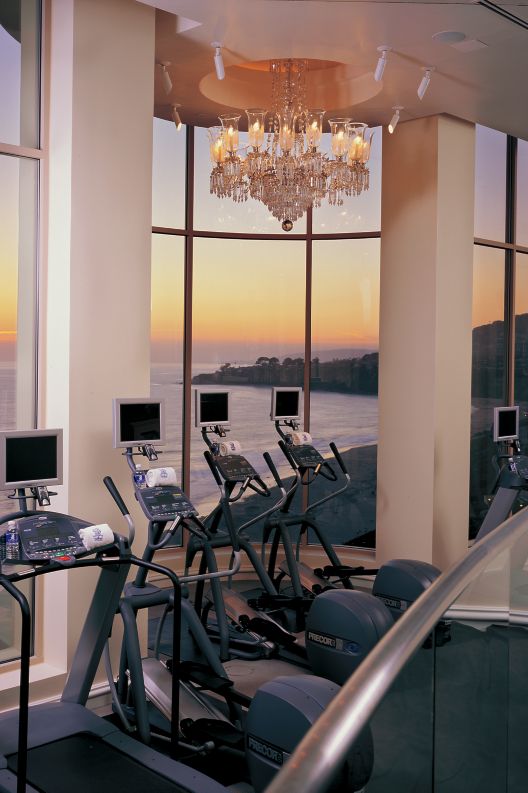 Eco Adventures
Explore Dana Point, California with the help of our resort's Eco-Adventure Center. You'll find our resort next to the ocean-view course at Monarch Beach Golf where you can discover amenities and experiences to enhance your seaside stay. From whale watching to E-bike tours, there is something exciting for every guest to enjoy.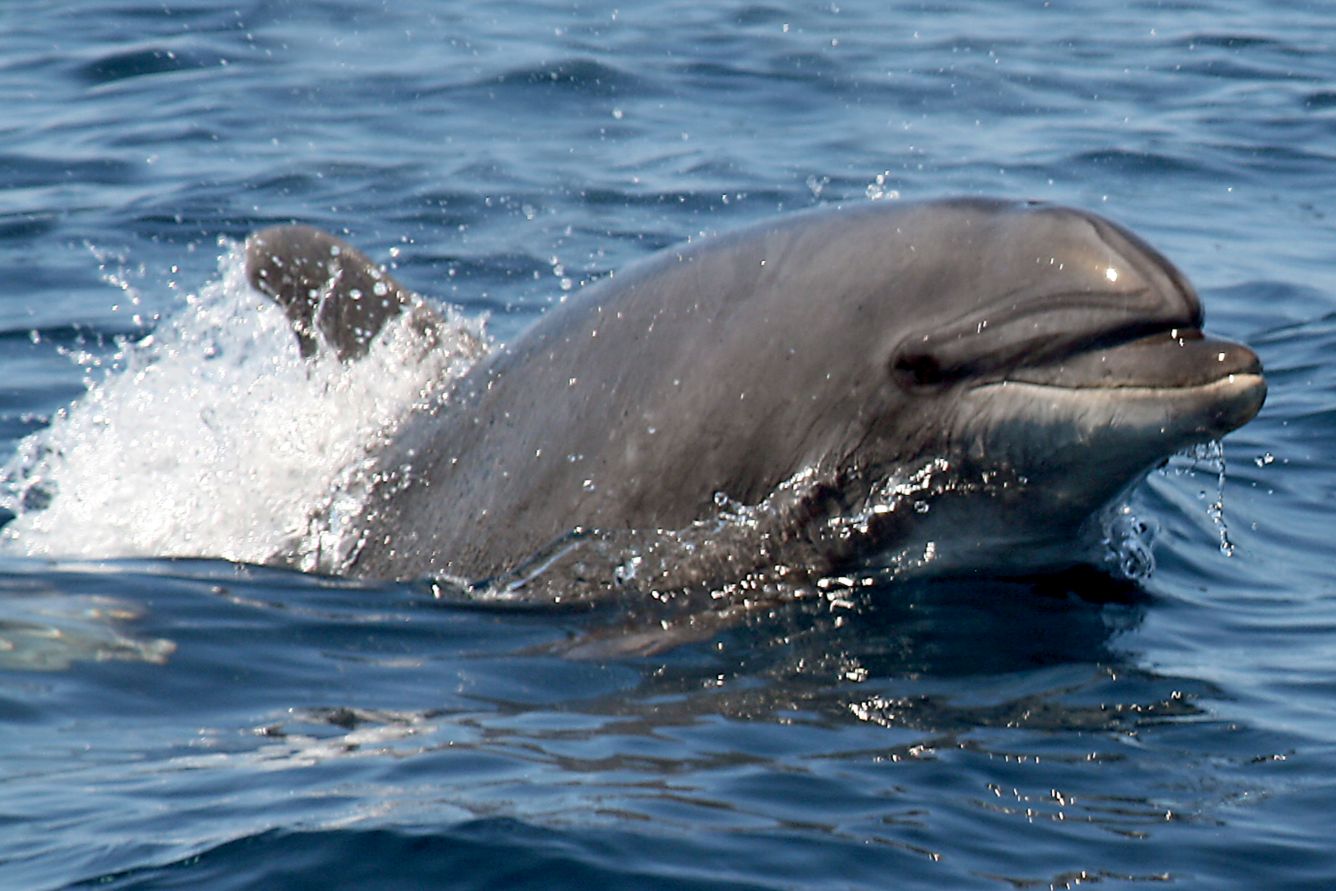 Oceanfront Weddings & Occasions
Dream of your future with the horizon as the backdrop. From lush lawns and spacious indoor wedding venues, plan your celebration with us. Our resort's indoor and outdoor event venues offer views of Laguna Beach perfect for any occasion.
Elevate Your Events
Set a loftier goal for your next event. Host incredible events on our luxurious lawn areas featuring Adirondack chairs overlooking the Pacific Ocean or ask our front desk about our onsite business center services for last minute details. The Ritz-Carlton, Laguna Niguel raises the standard for celebrations, weddings, meetings and corporate events.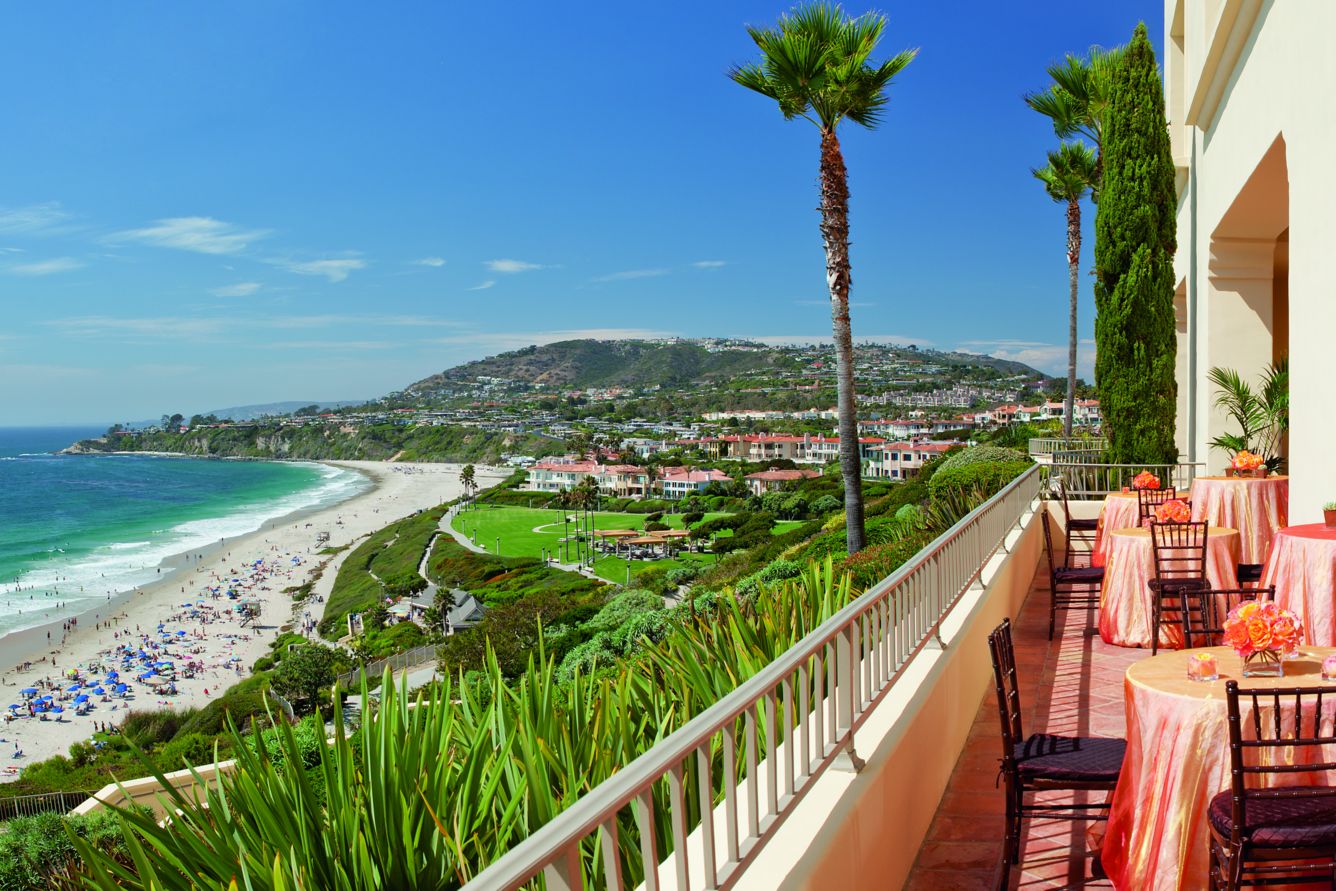 Hobie Exhibit
Presented by Hobie Surf Shop
Now on exclusive display at the resort are unique memorabilia, historical images, and iconic surfboards from Southern California's first surf shop, Hobie, which opened in the 1950s in Dana Point. Located above Salt Creek Beach, one of Southern California's most infamous surf beaches, the oceanfront resort continues to embrace the area's legendary surf culture by collaborating with Hobie on a rotating exhibit, located on the lobby level, and on display throughout 2021. The exhibit currently highlights founder Hobie Alter's rooted passion for the ocean and the development of the Catamaran sailing boat. In the late sixties, Hobie, along with Phil Edwards and Wayne Schaffer, designed a lightweight version of the Polynesian catamaran. This new vessel, called the Hobie Cat 14, has developed into one of Alter's most widely recognized inventions.
Surfing Heritage & Culture Center Surfboards
On loan from Surfing Heritage & Culture Center
The resort proudly displays four surfboards on loan from the Surfing Heritage & Culture Center, an 8,000 square-foot museum that holds the world's most extensive collection of historic surfboards, evolutionary surfing gear, photography, film/multimedia, books, oral history, and ephemera. The Surfing Heritage & Culture Center strives to pay homage to a board-building craft and traditions that dates back to ancient Hawaii. The collection on display at the resort includes a 9'7" Lance Carson reproduction model, 1998 Harbour classic reproduction model, 9'10" Gordon & Smith Retro Red Fin model shaped by Steve Seebold, and a 9'5" Doug Haut reproduction model.
Surfing Heritage & Culture Center is a non-profit organization dedicated to preserving, presenting and promoting surfing's heritage for the appreciating and education of current and future generations. The Surfing Heritage & Culture Center is located in the nearby city of San Clemente.
"Paddle Hard Number 5" By Artist Derek McDonald
Paddle Hard No. 5 debuts as the newest life-size surfboard in a series built from recycled metal and other found objects, this longboard presents a new style on an old design. As with many of Derek's art, it is given an industrial feel with polished refinement. The design was used on the original Paddle Hard No. 1 but taken to new level. The board was constructed using 475 recycled long spool bolts creating a realistic dimensioned longboard. Interior bolts accentuate the board with a flowing style as the board sits atop a 25" diamond-bit saw blade. The stringer and fin presents the collaboration with artist Chris Harsh who not only painted the incredible colors, but also clear coated the entire piece to give it that "wet" look. The fin is one solid piece of steel that was made to the actual shape of a real fin.
A self-taught artist, Derek McDonald was born in Orange County, California where he began to explore his artistic side at a very young age. He owns a collection of "napkin drawings" his mother saved for him, as he would draw for hours on coffee shop napkins when his family dined out. He also got plenty of drawing practice during school hours when his teacher was busy teaching. Derek was curious about all things mechanical. He would take apart anything he could get his hands on, even if it was in good working condition (a tradition that he still honors today).
In his freshman year of high school, 1982, Derek took metal shop. It was then that he was exposed to a whole new world which included welding; his artistic focus was found, and metal became his passion.
As a young man, Derek's family was far from rich, so to make art, he turned to the open road (mostly the side of the road) collecting pieces of metal and other nonsense. He grew fascinated with the challenge of what could be made from his collection of junk. Nowadays, he has become a regular at a few scrap yards and visits weekly for new finds. That might be why his friends and family refer to him as "Sanford." And even though Derek's work is mostly recycled, he is perfectly capable of creating with new material too. He started making small primitive sculptures for his family and friends in 1985. That evolved, and in 1989 he began selling his art locally.
In 1995 his long time love of water and metal sculpture led him to combining the two into a beautiful fountain that quickly rusted. At that point, he realized the only option was to learn to work with other media such as granite, marble and concrete. To date Derek has made more than a dozen fountains, from small tabletop versions to freestanding 7' high water walls.
Pacific Artworks was formed in 1997 when Derek decided to dedicate more time to art and sculpture. Eventually with that decision came the overwhelming task of building a 900 square foot studio behind his house. After years of personal dedication and labor, not to mention supporting his wife, three kids, a dog and a day job (Derek has been a land surveyor since 1988), the studio was designed and completed within the span of five years (2003 – 2008). Every artist needs his creative space, and Derek finally has his.
As he looks to the future, Derek says, "My mind is always moving faster than my hands, so it seems as though I'm constantly a few projects behind. Trying to catch up has been the very thing that keeps me motivated and neurotic at the same time. I'm genuinely inspired by other artists, and their accomplishments push me to perfection…I'll let you know when I get close."
Works by Wyland
"Sea Turtle Realm" mixed media balsa wood surfboard
"Friendly Dolphin," "Ocean Travelers" and "Companions of the Sea" bronze sculptures
"Great Whale Sunset" and "Green Flash" aluminum
Internationally renowned marine life artist Wyland is one of the most celebrate and recognized artists of our time. For more than four decades, he has captivated the world with his spectacular paintings, sculptures, photography and landmark Whaling Wall murals. With half a million collectors around the world, award-winning art galleries, and the ongoing efforts of his non-profit foundation in support of global water and ocean conservation, Wyland has done more than any other artist to raise awareness of the beauty of life on our blue planet. Artworks by Wyland are available for sale at the Wyland Gallery in Laguna Beach.
Enosteak
Artist Sandra Jones Campbell
On display in enoSTEAK, Sandra Jones Campbell's depiction of social and political scenes reflect both her professional respect for the 30's style German Expressionists Max Beckman, George Grosz and Otto Dix, and her uniquely gentle wit. Multiple figures populate lively acrylics on paper or canvas images that blend Sandra's optimism and candor, along with the artist's keen visual skill: balancing color, form composition, humor and subject matter.
Sandra describes her paintings as composites of social sightings portraying evocative associations from a voyeuristic perspective, often at moments of personal social apprehensions or sociological attitudes. Her visual narratives achieve effects that are simultaneously playful and sophisticated.
Club Level
On loan from Dawson Cole Fine Art
World of Folly
Inspired by nature and his 60 pet birds, Hunt Slonem is renowned for his distinct neo-expressionist style. He is best known for his series of bunnies, butterflies and tropical birds, as well as his large-scale sculptures and restorations of forgotten historic homes.
Slonem's works can be found in the permanent collections of 250 museums around the world, including the Solomon R. Guggenheim Museum, the Metropolitan Museum of Art in New York City, the Whitney, the Miro Foundation and the New Orleans Museum of Art.
The exhibit marks the first instance that Hunt Slonem works have been featured in a resort.
About Dawson Cole Fine Art
Originally established in 1993, Dawson Cole Fine Art specializes in Contemporary and Modern sculpture, drawings, prints, and unique works on paper by American and European Masters. With a special concentration in Contemporary, Early Modern and West Coast Regionalism, the gallery offers works by mid-career and established artists.
On Loan from Dawson Cole Fine Art
"Male Allonge" Third Life and "Female Allonge" Third Life by Artist Richard MacDonald
Both timeless and futuristic, Allonge Male and Female are Richard MacDonald's exquisite homage to classical ballet. Working at the Royal Opera House in London's Convent Garden, Richard immersed himself in the world of The Royal Ballet. There he found inspiration in the world's most celebrated dancers. The graceful figures were created in the artist's studio in London. Poised en pointe in an elegant sous-sus fifth position - a ballet posture that looks deceptively simple, Allonge Female and Male symbolize a young dancer's aspiration for beauty, elegance, and perfection. Meaning to "elongate" or "reach" the poses embody the progression from talented student to accomplished professional.
MacDonald is considered by many to be the world's preeminent living figurative sculptor. A leading advocate of the neo-figurative movement in the arts, his work has been featured in hundreds of solo and group exhibitions and is represented in important collections worldwide. His art is collected by people from all walks of life – from aspiring aficionados to celebrities and heads of state.
Committed to inspiring future generations of artists, MacDonald is involved with numerous philanthropic pursuits and the development of the arts through mentoring programs and art education in schools and universities. A member of major international social and art associations, MacDonald has received countless awards, honors, and professorships, including recognition by the United States Olympic Committee. He has the privilege of working with some of the greatest dancers and performers in the world, including those from Alvin Ailey American Dance Theatre, American Ballet Theatre, The Royal Ballet, and Cirque du Soleil.
MacDonald believes that beauty connects people and lifts their spirits to a higher level. He has dedicated his career to creating passionate works of art that dramatically enrich the lives of others.
The Ritz-Carlton, Laguna Niguel is proud to showcase Coastal Dreams, an exclusive art exhibit featuring the works of Paul Bond, Anthony Salvo, and Casey Parlette on display now until early January 2023.
About Paul Bond
Paul Bond's award-winning oil paintings live in the spaces between dreaming and reality. He draws from the Latin American genre of Magic Realism where symbolic and fantastic elements blend with realistic atmospheres, unveiling a world where anything is possible. His paintings merge symbolic, surreal and fantastic elements with realistic atmospheres to unveil a world where everything is possible. He often refers to then as "fairy tales for adults". By merging and altering familiar objects – mixed with equal parts whimsy, wonder and mysticism – Bond's works delight the imagination and stir the soul.
About Anthony Salvo
Anthony Salvo discovered oil painting at the age of 12. Always drawing and painting as a young child he knew that art would be his vocation. With an impressive art background spanning over many years, Anthony enjoys plein air landscape painting as well as studio painting. Anthony is the CEO and owner of The Salvo Design Group, Inc., a boutique Advertising and Graphic Design firm, located in Newport Beach.
About Casey Parlette
Growing up in Southern California, Casey Parlette spent a lot of time among the local wildlife as he explored the nearby hills and ocean. Inspired by the fish, birds, and plants he saw, he began sculpting at a young age. A naturalist at heart, Casey credits both his adventures and his studies with inspiring and influencing his art. Currently sculpting full-time, Casey lives in Laguna Beach with his wife, Gina, and their son, Brooks.
Lobby Art Gallery
The Ritz-Carlton, Laguna Niguel proudly highlights a Conversation of Art Gallery with Laguna Beach's Dawson Cole Fine Art, available in the evening every other weekend in the main lobby. Over a dozen of unique works by masters spanning 400 plus years of art history from Rembrandt to Picasso are on display, with an art advisor on site to educate and answer any questions. Artwork on display is available for purchase with sales managed directly with Dawson Cole Fine Art's advisor.
Originally established in 1993, Dawson Cole Fine Art specializes in Contemporary and Modern sculpture, drawings, prints, and unique works on paper by American and European Masters. With a special concentration in Contemporary, Early Modern and West Coast Regionalism, the gallery offers works by Chuck Close, Wayne Thiebaud, Donald Sultan, Richard MacDonald, Henri Matisse, Henry Moore, Pablo Picasso, Jian Wang, Tom Betts, James Galindo and Jim Lamb.
OUR LOCATION
GETTING HERE
The Ritz-Carlton, Laguna Niguel
One Ritz-Carlton Drive, Dana Point, California, USA, 92629
Tel: +1 949-240-2000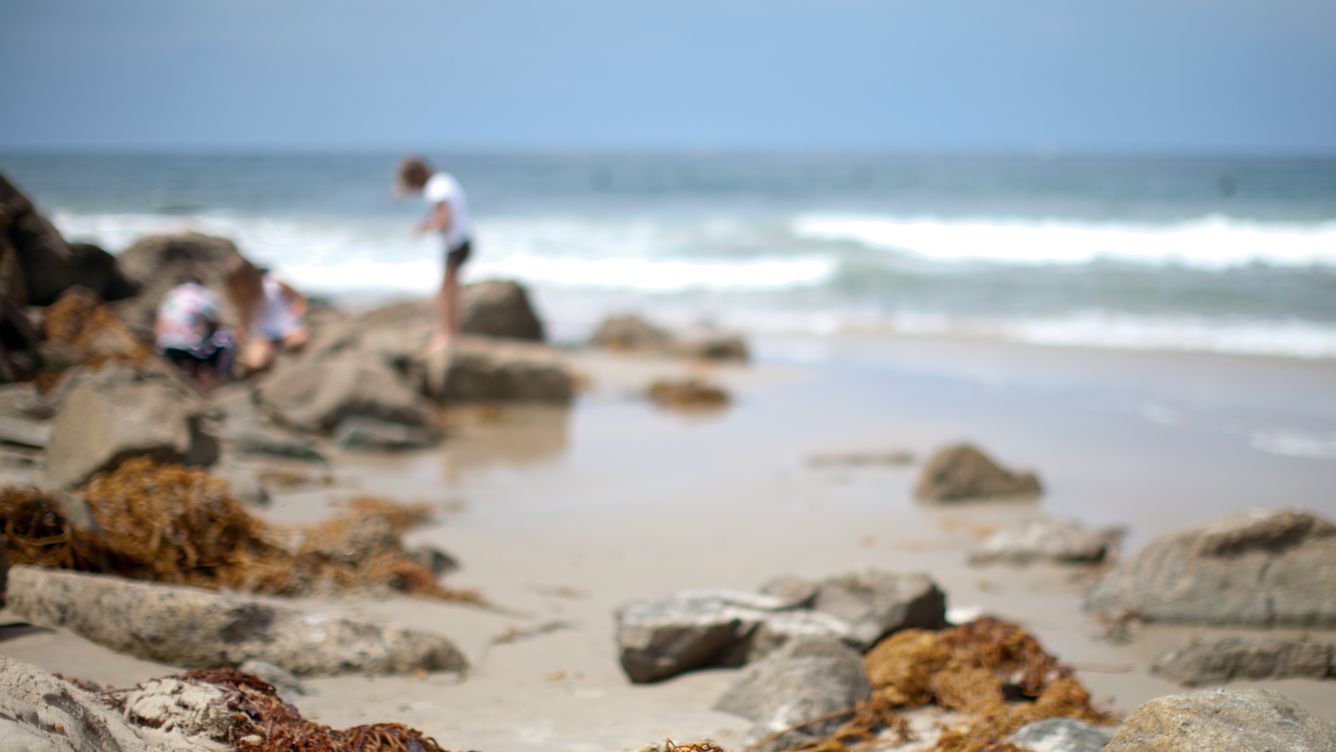 Community Footprints
Every Imprint We Leave Is A Step Closer to Transforming Our World for the Better
At The Ritz-Carlton, Laguna Niguel, we have created a legacy of extraordinary service for not only our guests, but also our local communities. Through our Community Footprints program, we are dedicated to improving the lives of others by leaving impactful imprints on our communities. The resort actively participates with enhancing the lives of community members in Laguna Beach, Dana Point, and the surrounding areas.
Canine Companions Veterans Initiative
Canine Companions provides highly-trained assistance dogs to people with disabilities. Through Canine Companions Veterans Initiative, veterans with physical disabilities such as hearing loss, limb amputations and spinal cord injuries are served. Established in 1975, Canine Companions has five regional training centers across the country. Canine Companions is recognized worldwide for the excellence of its dogs, and the quality and longevity of the matches it makes between dogs and people.
Surfers Healing
Surfers Healing was founded by Izzy and Danielle Paskowitz. Their son, Isaiah, was diagnosed with autism at age three. Like many autistic children, he often suffered from sensory overload-- simple sensations could overwhelm him. The ocean was the one place where he seemed to find respite. A former competitive surfer, Israel hit upon an idea--with Isaiah on the front of his surfboard, and Izzy steering from the back, the two spent the day surfing together. Surfing had a profound impact on Isaiah. Izzy and Danielle decided they wanted to share this unique therapy with other autistic children. They began to host day camps at the beach where autistic children and their families could be exposed to a completely new experience of surfing.
Miracles for Kids
Miracles for Kids is a non-profit organization based in Orange County, California. Their mission is to improve the lives of children with cancer and other life-threatening illnesses.
Mission San Juan Capistrano
Mission San Juan Capistrano, historic landmark and museum is the Birthplace of Orange County, was founded more than two hundred years ago as the seventh of 21 missions statewide, and one with a chapel still standing where Fr. Serra once celebrated Mass. Today it is a monument to California's multi-cultural history, embracing its Native American, Spanish, Mexican and European heritage. Originally built as a self-sufficient community by Spanish Padres and Native Americans, the Mission was a center for agriculture, industry, education and religion. The Mission Preservation Foundation Board of Directors are committed to raising funds for specialized and comprehensive preservation work to ensure Mission San Juan Capistrano remains the most significant historic site in Orange County.
Ocean Institute
The Ocean Institute is an ocean education organization located in Dana Point, California. Founded as the Marine Institute in 1977, it offers ocean science and maritime history programs for K-12 students and their teachers. Over 100,000 students and 8,000 teachers from Orange County and the surrounding counties participate yearly in immersion-style programs in the Institute's oceanfront labs and abroad. The Institute is open to the general public on weekends and visitors can see marine animals and ocean-themed exhibits. Moored at the Institute is its 70-foot marine science research vessel, the R/V Sea Explorer, used for student programs and to take visitors on trips to see marine wildlife, including whale watching.
Operation Helping Hands
Operation Helping Hands is a non-profit organization founded by Kim Valentine and is dedicated to empowering the youth to give back by providing hygiene items and basic necessities to the homeless. OHH started in 2011 with a multipurpose goal to have local youth personally deliver essential hygiene and necessity items to the homeless. The vast majority of the overall homeless population is comprised of youth, who were in some way affiliated with foster care and /or military veterans. Donors can not only donate money to purchase the goods necessary, but are encouraged to come help on assembly day to pack backpacks full of the essential items. The day following assembly day, adults are encouraged to chaperone and supervise as the youth personally deliver the backpacks to the homeless right on the streets from city to city spanning from Los Angeles County, Orange County to San Diego County.
Orange County Rescue Mission
Serving the least, the last, and the lost of Orange County. The programs are designed to give comprehensive services that move homeless men, women, and children to self-sufficiency.
Second Harvest Food Bank
Feeding America is the nation's leading domestic hunger-relief charity. Second Harvest's mission is to feed America's hungry through a nationwide network of member food banks and engage our country in the fight to end hunger.
Socks for Heroes
Facilitating awareness and forwarding socks to Marines in Afghanistan.
Journey Into
Inspiring Destinations
Property Details
Turndown Service
Convenience Store
Gift Shop
Dry Cleaning Service
Laundry
Hair salon
Room Service
Wake up Calls
Free Wifi
Service Request
Check-in: 4:00 pm
Check-out: 11:00 am
Minimum Age to Check In: 18
Smoke Free Property
Pet Policy
Pets Welcome.
Cats/dogs only, $150 USD per room. Club Level/Rooms are not pet friendly.
Non-Refundable Pet Fee Per Stay: $150
Maximum Number of Pets in Room: 2
Electric Car Charging Station
Additional Parking Information
$30 Daily Parking Fee, $70 Overnight Parking Fee
Policies and Payments
Accepts: Credit Cards
Services
Concierge desk service
Property has elevators
Languages spoken by staff:
English, Spanish
For more information about the physical features of our accessible rooms, common areas or special services relating to a specific disability please call +1 949-240-2000
Accessible Hotel Features
Property has elevators
Self Operating lift or a sloped entry in hotel swimming pools
Service Animals are Welcome
Accessible Areas with Accessible Routes from Public Entrance
Accessible Entrance to On-Site Pool
Entrance to On-Site Business Center is Accessible
Entrance to On-Site Fitness Center is Accessible
Entrance to On-Site Spa is Accessible
Main Entrance is Accessible
Meeting Spaces are Accessible
On-Site Restaurants are Accessible
Room and Suites Access through the Interior Corridor
Guest Room Accessibility
Accessible Vanities
Adjustable Height Hand-Held Shower Wand
Alarm Clock Telephone Ringers
Bathtub Grab Rails
Bathtub Seat
Closed Caption TV
Deadbolts on Guest Room and Suites Doors
Electronic Room Key
Flashing Door Knockers
Guest Room and Suites Doors Self-Closing
Guests in mobility-accessible rooms may inquire about lowering the bed height
Hearing Accessible Rooms and/or Kits
Lever Handles on Guest Room Doors
Lowered Deadbolts on Guest Room Doors
Lowered Night Guards on Guest Room Doors
Lowered Viewports in Guest Room Doors
Mobility accessible rooms
Non-slip Grab Rails in the Bathroom
Roll-in Shower
Room Windows Open
Safety Chains and/or Latches on Guest Doors
Secondary Locks on Room Windows
TTY/TTD Compatible
Toilet Seat at Wheelchair Height - Toilet for Disabled
Transfer Showers in Guest Rooms
Viewports in Guest Room and Suites Doors
Certifications
TripAdvisor GreenLeaders Certified
Footprints
Carbon Footprint: 30.2 kg per room night
Water Footprint: 809.59 liters per room night
Environmental Practices
Guest Room Recycling
Electric car charging